---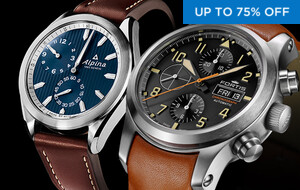 Brown Watches
Elegance Is Always In Style
You're a man of classic taste and it reflects in every element that contributes to your look of elegance — the smart casual outfit, those designer shades and dapper shoes, and of course, the brown watch on your wrist. Neutral, natural, and beautifully brown, this collection of timepieces is meant to be flaunted by gentlemen who exude an inherent self-assurance and a timeless sense of style.
All watches are in stock and ship within 2-3 business days.
Sale Ended
The sale has ended for this item, but check out our other amazing sales.