---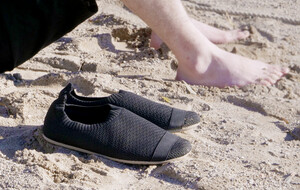 Clever Soles
Shoes For Jet-setters!
From Clever Soles, we're bringing you an assortment brilliant foldable travel shoe that you're probably going two want to wear even when you're just lounging around home. That said, if you do take them on the road, they're lightweight, waterproof, and fold up into a nice, compact size so they don't take up space when you're jet-setting or going from point A to point B.
Sale Ended
The sale has ended for this item, but check out our other amazing sales.