---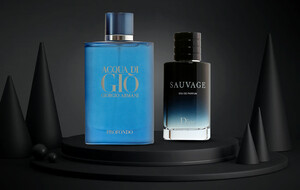 Designer Fragrances
What's Your Signature Scent?
Stock up on your favorites or try something totally new with this collection of high-end luxury fragrances from world-renowned designers like Dior, Hermés, Versace, and more. Sourcing rare and exquisite materials from around the world, each scent has a distinctive character that tells a story and emphasizes your unique personal style.
Sale Ended
The sale has ended for this item, but check out our other amazing sales.