---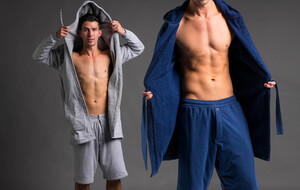 Duderobe Loungewear
Dude, Where's My Robe?
A success on both Kickstarter and ABC's Shark Tank, DudeRobe brings you supremely soft pants and shorts, but the real sparkler is a modern twist on the boring old bathrobe. It feels just like a bathrobe, but fits just like your favorite hoodie. The result is something that's perfect to wear out of the shower, lounging around the house, out to walk the dog and anywhere else you can imagine.
Sale Ended
The sale has ended for this item, but check out our other amazing sales.