---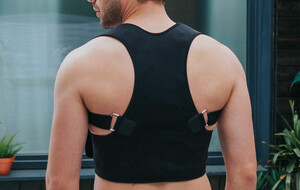 Upcore Posture Correcting Device
Stand Up Straight! Don't Slouch!
Your mom has been saying it for years. And she's right. You're not putting your best version out there with a slouched back. Those drooping shoulders are bound to be accompanied by back pains, injuries, headaches, fatigue, and more. UpCore Smart Posture Corrector makes the perfect posture a breeze, and does not require more than 23 minutes from your busy schedule. UpCore is created by a team of physical therapists and is powered by EMS, a technology used by NASA.
Sale Ended
The sale has ended for this item, but check out our other amazing sales.